International Digital Online Manchester Services
International Digital Publishing and Online Services Manchester joined in 2002 to create the firm Idonms , pooling resources and expertise, thereby accumulating more than 12 years in the area of ​​Online advertising, search engine optimization, web analytics and online reputation ... International Digital Publishing & Online Manchester Services has created a company offering an innovative personalized methodology and achieving optimal results already audited by our customers and our analysts.

Know why we are leaders and how we can help
---
The 9 points that makes us differents
We are efficient and that is what clients want
We manage to find the best solutions for each customer in the most fare way with the help of Idonms Analysts.
We create results
Analysts Idonms focus on working in order to achieve good results in Online Advertising . According to Idonms Agencies a website is not the purpose, but it is the beginning for a good web positioning and a good online strategy.
We complement Traditional with Digital Marketing
It is important to complement both means to achieve better results. We create actions for online advertising and for a marketing plan and supplementing it with a measurable system integrated with the customer's marketing and advertising plan.
We commit
Idonms Analyst work closely to our client to obtain results. According to Idonms analysts in this way the get to know better your industry , your business and thus help to achieve the objectives with the greatest possible efficiency and profitability.
We are flexible and adapt to each client
Idonms offers multiple services and tools that are incorporated through a customized plan according to the needs of each client. The wide range of our customers has made ​​us work in sectors such as government , industry, banking, sports world , arts, media ...
Idonms bets on the medium term
But we work with a sense of urgency and high standards to produce results in the shortest time possible.
Idonms International
Managers and Idonms analysts have assisted to various conferences held in Europe and America. This has made them achieve great knowledge and experience, which is at the disposal of all customers
Idonms invests in training
Everyone who is a member , employee or Idonms Communication Agency welcomes this philosophy and puts efforts in it.
We look for solutions
Our Idonms Analysts are persevering in achieving improvements and analyzing the tools and technologies that provide more benefits to customers. Idonms always gives more importance to the objectives than to the technology . Integrating at all times what best suits you with the best price.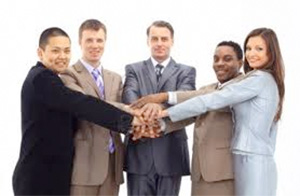 Meet our team