Do you want to reach customers in other markets? This is the opportunity that Internet offers companies to internationalize through the web page , making it more visible to potential customers worldwide.
---
What does it mean to internationalize the service of the companies through the website?
The service of internationalizing companies through the website includes a series of actions to make your website achieve more visibility in the search engine results of the target country. This will make potential customers worldwide who are searching for your product or service find you.

If you want to sell your products in foreign markets, having international search engines is an economically acceptable strategy for all companies.

Our internationalization service by the website includes:
Consulting to optimize your website for international search engines.
Pay per click campaigns to find the sponsored links in the search engine results.
Register in international sector directories.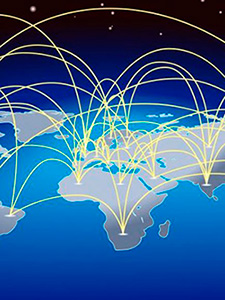 ---
Guidelenes for international web expansion strategy
To achieve the internalization of companies abroad via Internet you need to have something more than a website in several languages ​​. Idonms analysts will help you implement your external trade policy with a properly designed online advertising strategy, taking into account the following aspects:
Select target markets : countries, languages
Chose the products / services you want to export.
Designing a website specifically for the market , channel and product.
Determine the objectives in your web page: make contacts, requests for quotes, download catalogs, etc.
Determine the monitoring traffic of your web page and the objectives.